Yesterday, we went for Sunday lunch at The Grand in St Anne's. It's quite expensive there but the food is to die for. It was a bit of a random selection of people who went: Me, Matt and Jessie; Danielle, Jon and Amelie (my best friend, her husband and daughter); and Berny, Clare and Thomas (Matt's Mum, sister in law and nephew).
We managed to get some gorgeous photos of Jessie and Amelie on my new camera (although I've not really worked out all the settings or how to use it properly yet).
There is six months between them, age wise, and they are just starting to interact with each other and it's so cute! I love watching them. We are so lucky to have such beautiful girls.
After lunch we took them to a Halloween Party at St Anne's Cricket Club, so of course had to get them dressed up. Amelie won the fancy dress competition for the 'tots'; Jessie refused to wear her pumpkin outfit once we were at the actual party. They had a little dance (and so did we), they went on the bouncy castle together and in the Haunted House on the fun fair (supervised by me and Danielle!).
A lovely family Sunday ☺️💛☺️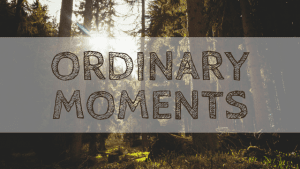 Do you have any 'Ordinary Moments' to share this week? Join in with Donna from What the Redhead Said 💛💛💛